Instagram is a fun and easy way to share your life with friends and family. But sometimes it can be difficult to get started on Instagram. That's why we created our invitation feature: you can invite as many people as you like right from your profile page. Invite friends and family members to join you on Instagram—they'll receive an email with instructions on how to join (and they'll love seeing what you post).
How to invite someone to instagram page?
Here are the steps to invite someone to your Instagram page: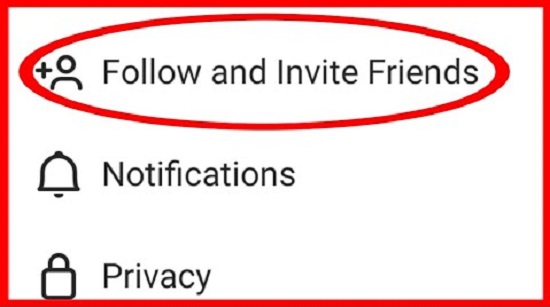 Open the Instagram app on your device
You can open the Instagram app in a variety of ways:
From your device's app store.
From your phone's home screen.
From the recent apps menu if you've used it recently.
On your iPhone, go to your profile by tapping the person icon in the bottom right corner. On Android, tap your username at the top of the screen.
Choose the Settings option
To invite someone to your Instagram profile, follow these steps:
Tap the gear icon in the bottom right corner of your screen.
Choose "Settings."
Tap "Invite People" and select a contact from your phone's contacts list.
Tap Invite Friends to Like Your Page
You can also invite people to like your page via email and text message. To invite someone by email, follow these steps:
Navigate to the Profile tab.
Tap on the person that you'd like to invite in order to open their profile and select Invite Friends from the menu that pops up when you tap on their name (it'll say either "Invite" or "View Profile").
In the pop-up menu, tap Send Email & Invite Friends; this will open an email with a link for them to click on if they want more information about your business or brand (you can edit this message before sending). They will receive an invitation via email immediately after clicking on that link and can then follow through with any further steps needed once they've connected with your Instagram account (following you, liking what you've posted).
Choose how you want to send an invite
Once you select the option that best matches your current situation and social media habits, Instagram will take you to a screen where you can type in the username of the person or group of people you'd like to invite.
If someone already has an account but doesn't follow your profile, type their username into this box as well (if it's not visible on-screen). Then tap Continue.
If someone doesn't have an account yet, enter their email address in this box instead (if it's not visible on-screen). Type @[email protected]/. [TIP: You can also enter just their name if they don't have an email address.] Tap Continue when done.
Select friends from the list who you want to invite
Tap the profile photo of a friend you want to invite.
Tap Invite in their profile menu.
Tap Invite again at the top of your screen to confirm your invitation request.
Check that your message is correct and then tap Send
Make sure your message is correct.
You can edit the message before sending it. You can also send it to multiple people at once, or share it with everyone in a group of people if you're using groups on Instagram.
You can invite people to like your page from within Instagram itself. The easiest way to find new people is by searching for them, but you can also search in your phone's address book or the contacts list on Facebook. To do this:
Click on the icon of a person with a plus symbol beside it (see image below). This will take you to their profile page where there is an option for sending them an invitation.
If they are not listed as being friends with you and/or follow you, then they will receive a notification asking if they want to follow your account as well as liking it.
Conclusion
You can now invite your friends to your Instagram page. The process is pretty simple and you'll soon be able to share the content from your profile with others. If they don't have their own account yet, they will be asked to create one before joining in on the fun!