According to data from the Land Registry, property prices in Watford have fallen by an average of over Ł2,000 in September. The most recent figures from the government department show that in September 2022, the cost of an average property in Watford was Ł394,417. This fell from Ł396,613 in July, which represents a decrease of 1.0 per cent. It had risen by 6.7 per cent in the previous twelve months. This is the latest sign to indicate the property market is slowing down due to the cost-of-living crisis and ever-increasing mortgage rates. Many are wondering whether the latest drop could be the start of a crash.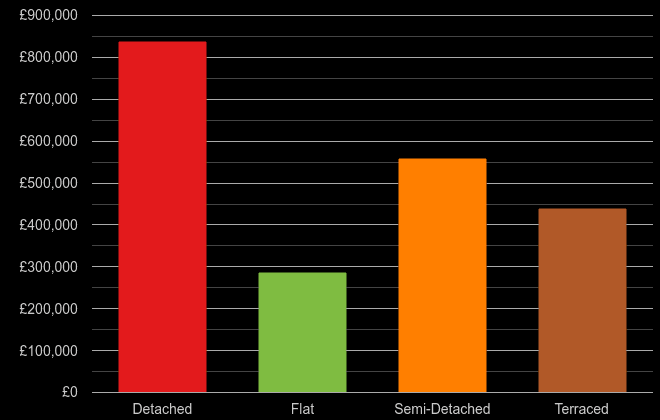 Could this be a sign of things to come?
It is not unreasonable to expect property prices to continue to fall over the next few months. Buyers will find it more and more difficult to borrow money or will consider rising mortgage rates far too expensive. This will force sellers to list their property at a lower price.
Martin Beck, chief economic advisor said "October's fall could likely be a sign of things to come. Although mortgage rates have retreated from the highs seen just after the mini-budget, they're still elevated compared to early-mid September. For example, the current standard variable rate on a Nationwide mortgage is 5.24%, compared to 3.74% pre-mini-budget. Cost of living pressures remain challenging and face being exacerbated by tax rises and public spending restraint in November's Autumn Statement, and consumer confidence is notably depressed."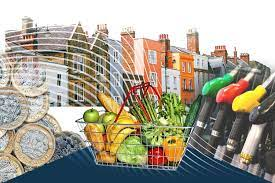 How much have house prices in Watford fallen?
All types of housing saw a decrease in price. Detached houses were down to Ł959,992 from Ł964,925 in July. Semi-detached houses, on the other hand, were down to Ł538,465 from Ł539,095 in July. Terraced houses fell to Ł426,350 from a high of Ł426,918 and average flat prices were down to Ł274,697 from Ł278,665.
How do Watford house prices compare to the UK average?
Despite the fall in prices this month, Watford is still well above the UK average, with a typical property value in the UK reaching Ł294,559 in September. One of the reasons for this is because it is one of the first major towns outside of London. Watford has also seen considerable regeneration over the past ten years, including the development of the Atria shopping centre which is home to over 140 businesses and the Warner Bros Studio and the Making of Harry Potter experience. Anyone considering purchasing a property should seek legal advice from a reputable firm such as Sam Conveyancing, who can assist with conveyancing and a building survey Watford.
According to analysis by research consultancy Dataloft, Watford is the best commuter town for investment. More information on this can be read on the Property Investment Today website. The town achieved this top ranking as a reflection of the excellent lifestyle it has to offer, strong employment opportunities, the high quality education available as well as its extensive open green spaces and transport links.
It seems likely that house prices will continue to fall whilst we weather the economic storm, but Watford is flourishing as a place to live and there is every indication that house prices here may well fare better than in other parts of the UK.